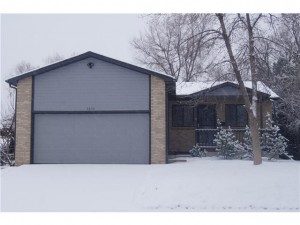 Follow this checklist to make sure your home is secured against the winter elements. Always consider hiring qualified professionals for items that may be out of your scope of expertise.
---
Heating system: Check your heater well before winter is in full force. Follow seasonal maintenance in the owner's manual, change the air filter, and have a licensed HVAC clean and service the system. Set your programmable thermostat to be as efficient as possible and maintain a moderate temperature inside your home.
Cooling system: Hose down fan blades and condenser coils on the outside unit before disconnecting your hoses. Cover the unit with a securely wrapped tarp to prevent debris and rust. It is also a good idea to remove and store any window units.
Chimney/Fireplace: Clear the chimney of debris and ensure flue damper opens properly. Have a professional clean chimneys and stovepipes. If necessary, have a professional repair cracks in brick or mortar immediately. A working fireplace makes for cozy nights at home throughout the wintertime.
Piping: Insulate all exposed piping and exterior hose bibs and faucets. Especially on cold nights, consider leaving faucets on a very slow drip and opening cabinets and vanities to prevent pipes freezing as much as possible.
Windows: Ensure all windows are closed and locked properly, and evaluate if caulking is needed to seal up drafty windows.
Doors: Check all weather stripping and reinstall new if it appears worn. This will help reduce any drafts on windy days.
Roof: Have a qualified professional replace missing or damaged shingles. Check flashing around chimneys and other roof projections. Make sure to clean gutters and downspouts.
Sprinkler system: Have a qualified professional purge all lines of water with an air compressor to prevent freezing and bursting. Turn the system off for the season.
Feel free to reach out to us for recommended contractors.
Joshua Ott
Josh@DiscoverRealtyGroup.com
(720) 365-6384 direct/text
Hadley Ott
Hadley@DiscoverRealtyGroup.com
(720) 253-9495 direct/text