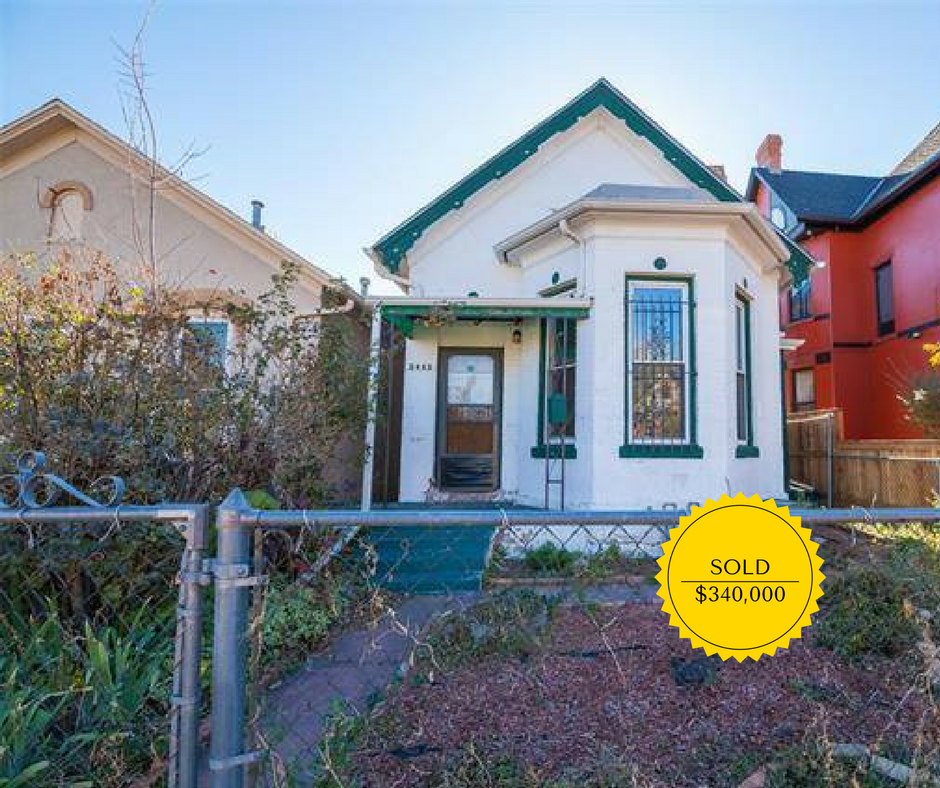 Bedrooms: 2
Bathrooms: 1
Total Square Feet: 1,020
List Price: $350,973
Location.. Location… LOCATION!!! Equity..Equity…EQUITY!!! Potential fix and flip or renovate and make this your dream home. Desirable Five Points neighborhood, with walking distance to downtown, Coors Field and everything Downtown Denver has to offer! The home is built in 1885 with 2 bedrooms, 1 bathroom, charming bay window with tons of natural light spilling in. Check out that original molding, and high ceilings! It's like taking a step back in time! Expose the brick and bring the charm out in this home like the one that sold at 2459 Clarkson St for $535,000. Bring your tool belt and vision and Update away! We are selling it strictly "as-is" strong preference will be given to offers with hard EMD and waiving Inspection, so do your due diligence before submitting. Cash, non-contingent, large EMD, quick closing offers will go to the top of the pile. This is a true fixer-upper but has great potential.
Click here to view the listing in Zillow.com