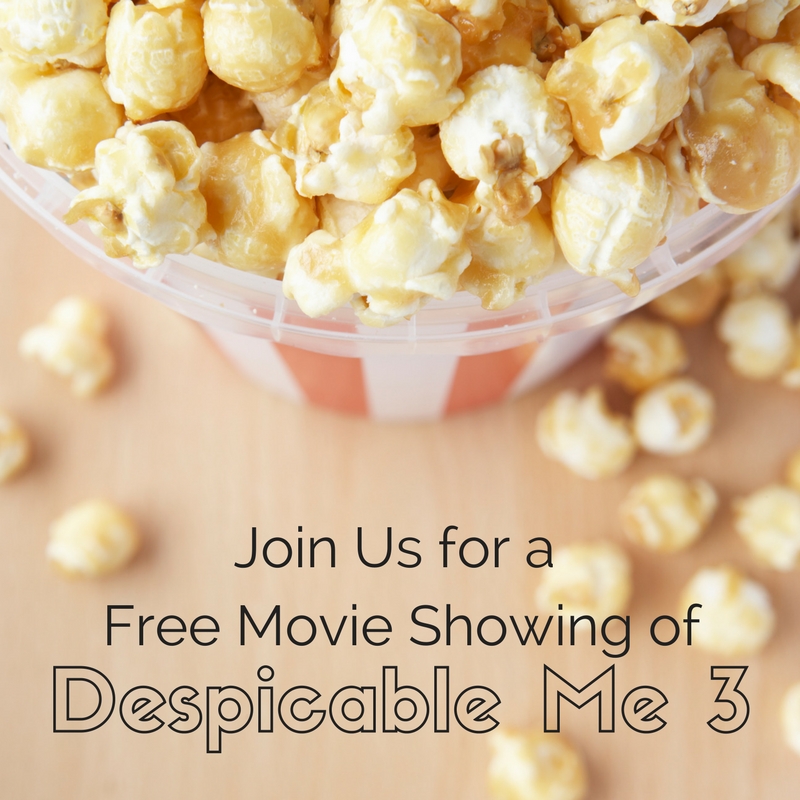 Thanks for your interest in our free, private movie showing of Despicable Me 3, 
the 2017
 summer blockbuster!
 EVENT DETAILS
WHO: This invitation is open to all our current and past clients, as well as any family, friends, neighbors and etc.
WHAT
: A
free
, private movie showing of the summer blockbuster Despicable Me 3 (rated PG for action and rude humor)
WHERE: Highlands Ranch AMC 24 movie theatre located at 103 Centennial Blvd, Highlands Ranch, CO 80129
WHEN: Saturday, July 1, 2017 at 10:00 AM MST (We suggest arriving early to save seats for everyone in your party.)
RSVP REQUIRED: Please follow the link to reserve your tickets today. Each party will be allowed up to six total tickets; if your party happens to need more than six tickets, please contact us directly and we will try to accommodate larger parties. *Advance ticket reservation is required and expected to sell out.*
We appreciate your continued trust with referrals to your neighbors, co-workers, family and friends. Thank you for spreading the word and connecting with us on social media. Please share our contact information with anyone you know looking to buy, sell or invest in real estate.