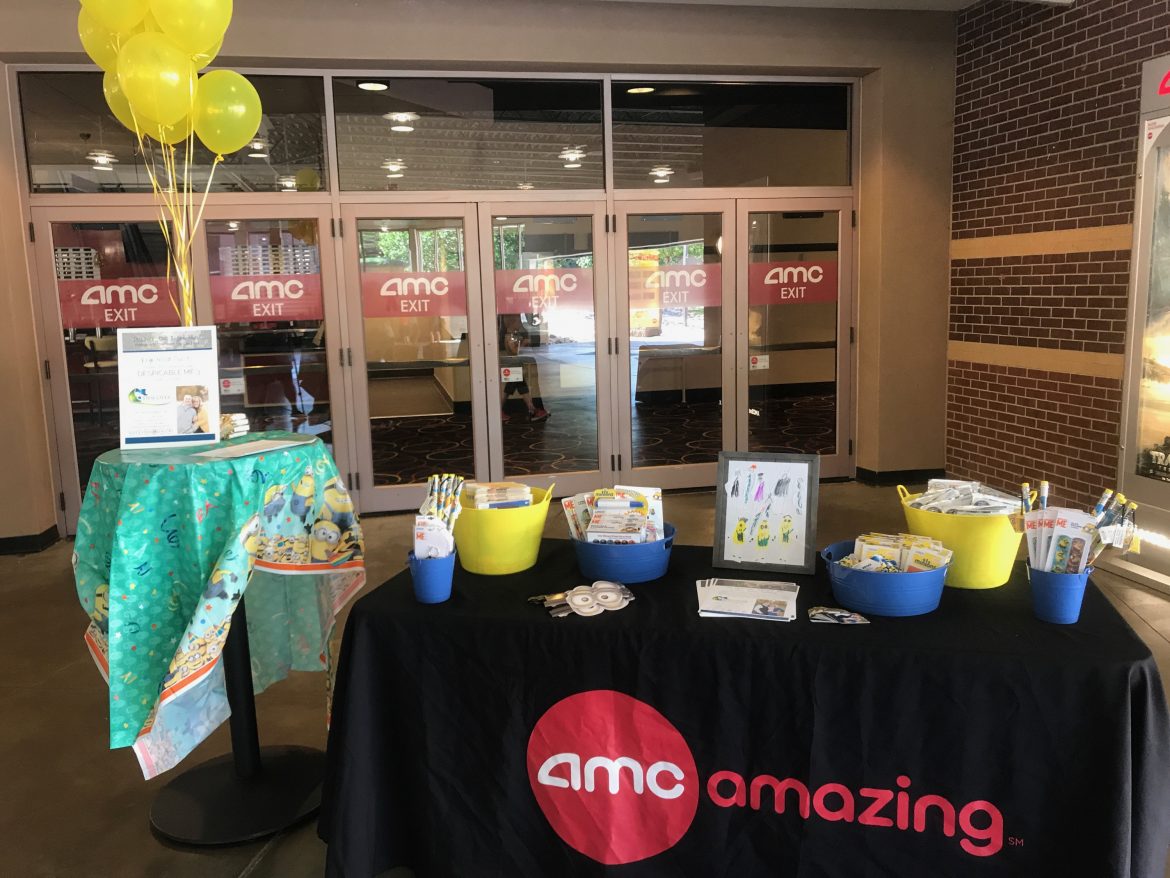 At the beginning of this month, we had the privilege of hosting more than 250 of our clients and friend at the AMC Highlands Ranch 24 theater to see the newest blockbuster, Despicable Me 3. It was an exciting and fun event for families to attend. It was also a great opportunity for us to see so many of our clients together in the same place.
Because we have such amazing clients, we were thrilled to host such a fun family event. Everyone had a great time and enjoyed taking their families to the movie on us!
At check-in, we gave away hundreds of movie-themed prizes to our guests. (You may notice the homemade Minion artwork on the table from our five-year old daughter.)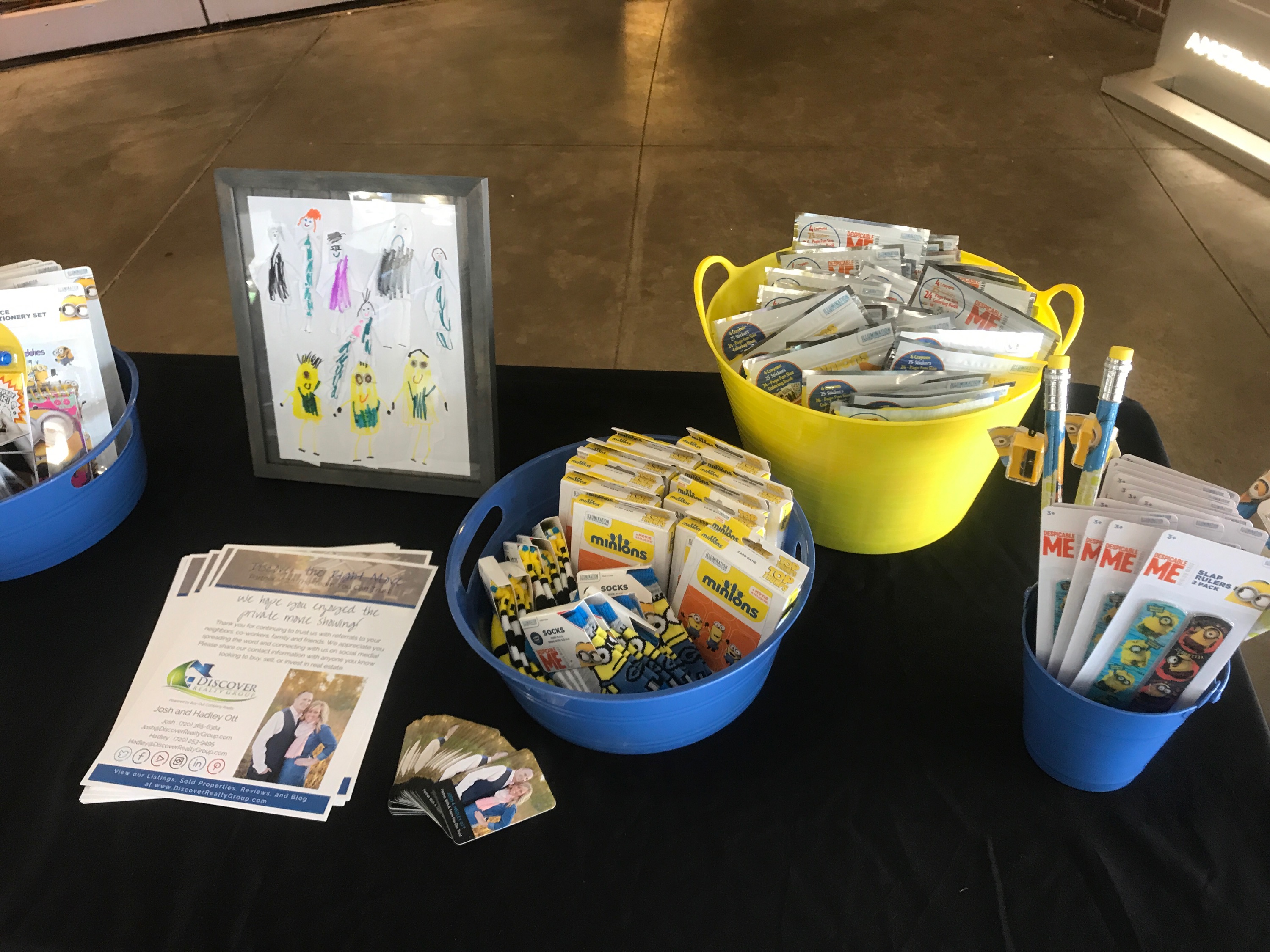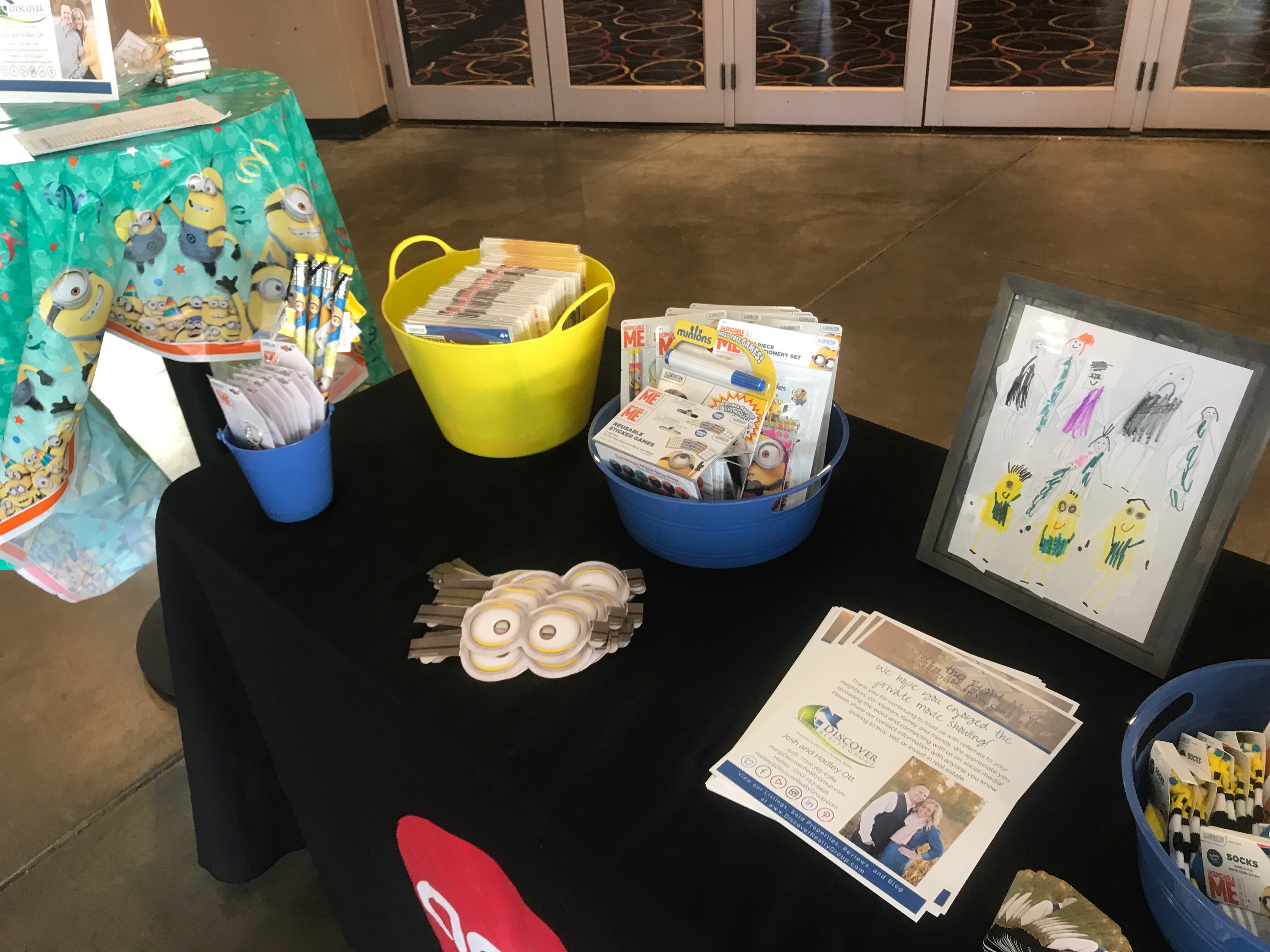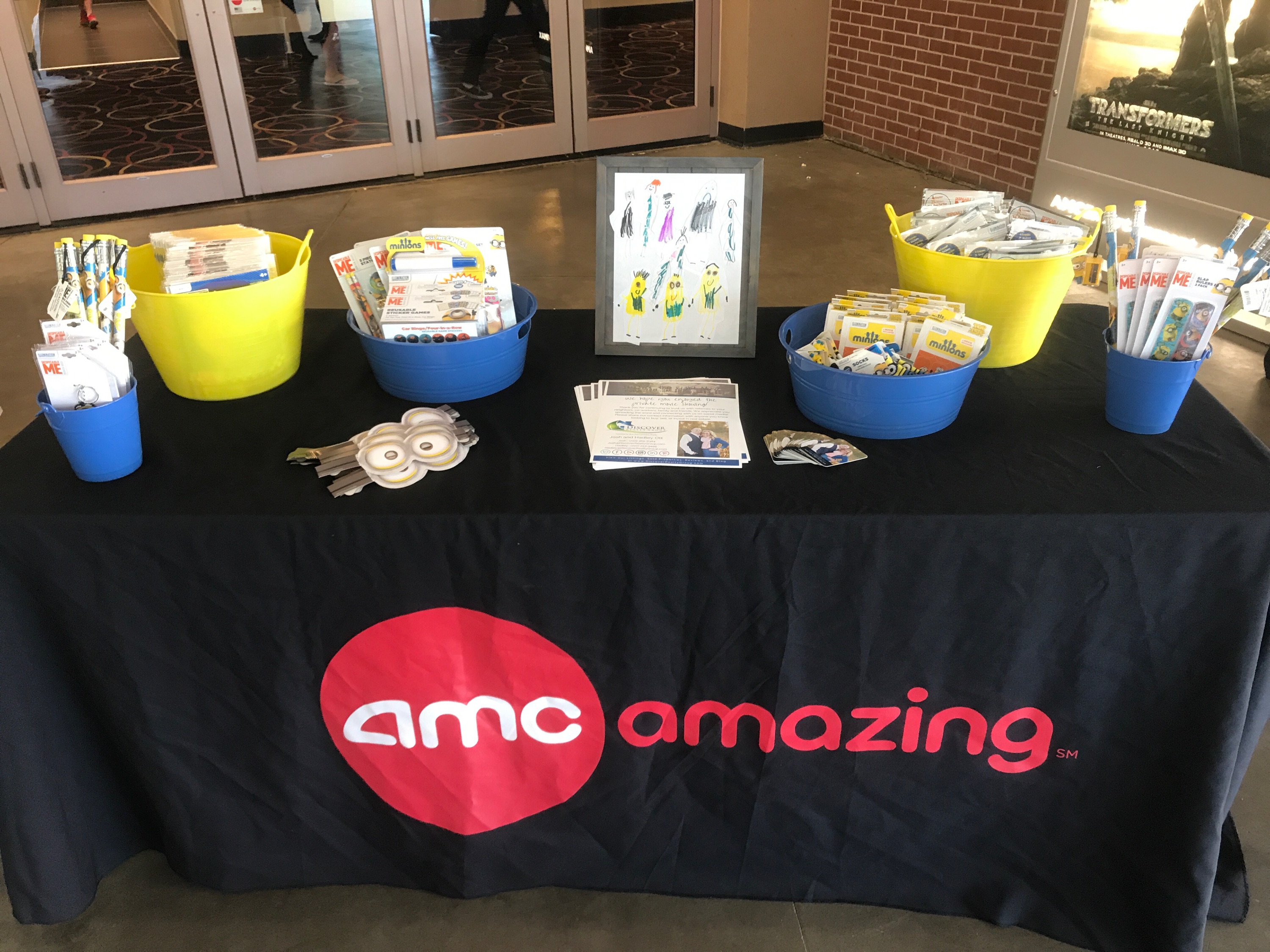 Our guests even took pictures with the Minions before the movie!
And here are some more Minion-loving guests! It might be hard to tell who they are behind those disguised eyeglasses. 😉
For those who came to our event for the first time, we sure hope you enjoyed yourself and will come back again. And for those who have attended before, we were so happy to see you again this year!
Once again, we thank you for your continued trust of referrals to family members, friends, neighbors, and co-workers.
Stay tuned for the announcement of our next Client Appreciation Event.