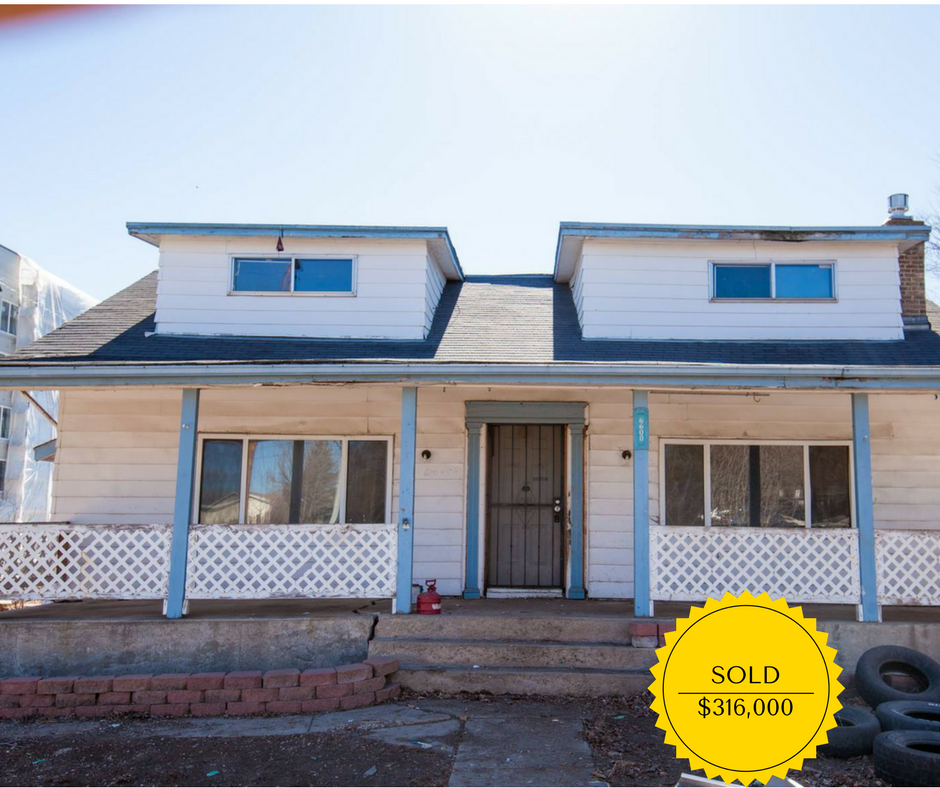 Bedrooms: 4
Bathrooms: 2
Total Square Feet: 3,185
Address: 6600 W 13th Ave
Location: Lakewood, CO 80214
List Price: $310,000
Location.. Location… LOCATION!!! This is a Developers Dream!! Absolute perfect infill project for scrap and build. This is a very up and coming area! Luxury apartments being built next door and the light rail station 3 blocks away! The neighborhood association and the City of Lakewood are open to ideas for townhomes, condos and single family. The house is in super rough shape and needs to be completely scraped. The property includes two lots totaling just over half an acre (1275 Newland St is a 7860 sqft vacant lot and 6600 W 13th Ave is a 15,777 sqft lot). The house is being sold AS-IS! Property price is based on land value. You can inspect but it will be for your own knowledge and the seller will NOT entertain any repair requests or Inspection Objections. The Garage is not structurally safe, do not go in the garage. Please refer to photos provided.
Click here to view the listing in Zillow.com
To schedule a showing or to get additional information on this home, call or text (720) 253-9495.