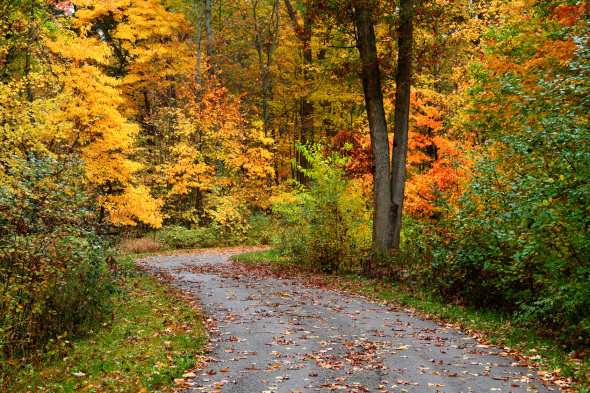 Itching to get a glimpse of the burning red, firey orange and electric yellow leaves that are the epitome of fall in Colorado? The ideal time to personally witness the changing colors is from September through mid-October. The colors peak for only about two weeks in most areas so don't delay on your scenic drive! Take a tour of the foothills or even high mountain passes but remember that heading out mid week will likely yield less crowds and traffic.
1) Kebler Pass | A two-lane gravel road goes up and over Kebler Pass and is a popular route for anyone traveling between Crested Butte and Carbondale, Paonia, Delta, or Montrose.
2) Santa Fe Trail | This 184 mile scenic trail has so much to offer and so much to see from the Sierra Vista Overlook, to the Rocky Mountains, to the Arkansas River and the high plains to Trinidad.
3) The Peak to Peak Highway | This route showcases the foothills within a short drive of Denver. You might even see a few lemonade and cookie stands along your way!
4) Collegiate Peaks via Cottonwood Pass | This is arguably one of Colorado's most aspen-laden valley, this cozy route is bordered with the breath taking Collegiate Peaks on both sides. There are 15 peaks over 14,000 feet in this area of the Rockies, so bring your camera for some stunning shots.
5) Rocky Mountain National Park | Starting in Estes Park, access Trail Ridge Road, the country's highest paved federal highway, before descending into the upper Colorado River Valley and Grand Lake. *Entrance fees to RMNPwill apply.
Don't forget to use the #DiscoverColoradowithDiscoverRealtyGroup to share your amazing fall photos!